Florida's IT Support Experts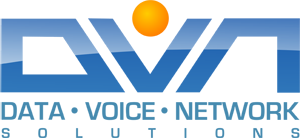 Located in Orlando and Tampa, Florida, DVN Solutions provides a comprehensive suite of computer support and managed computer networking services for businesses, our highly skilled staff can assist you with services that include network design/support, managed services, network maintenance, Windows servers and Desktop computer. Our services are also available Globally either remote or onsite depending on the scope of the project.

DVN works and specializes in a wide range of networking and multi-vendor systems in order to bring you a complete line of services such as HP, Dell, Cisco, Sonicwall, WatchGuard and Linksys networking devices, Windows and Linux based server environments and Desktops.

Don't be fooled by those low cost "in your home" computer support companies, you need a reliable service provider specialized and focused on supporting business computing environments and not just basic home pc networks. At DVN our core competency is in servicing small business, medium sized business and small office's, providing our clients with a stable, scalable and business optimized computing environment.
DVN Solutions' Managed Service Plan ensures:
Proactive Care
Dedication to the prevention of data loss and other business technology disasters before they happen


Give those hours wasted on IT problems back to your employees and create a lasting impression on your clients through superior technology services and customer care.
Contact us today to find out how DVN Solutions can help your business!